Euh... I'm shocked.
First because it seems i could have replied if only i had kept coming around...
Or maybe you got some fair idea what this input would have been like already, as it's no secret anyway, but there's been changes recently: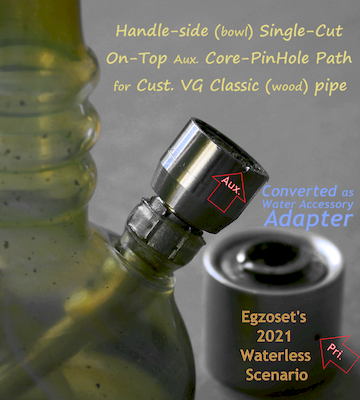 It's still my Hybrid Core inside, previously intended for a "Customized VG Pipe" to be exact, except now i've totally rejected all Classic/Sherlock elements in an attempt to address some fresh challenge which eventually emerged in terms of public health: it seems years of chronic use may play a co-factor role in tooth decay, or at least become a problem in the event of any similar situation.
Considering in my usual "Micro-Bursting" (pulse-heating) consumption method there can still remain powerful energy in the mouth i decided to add a safety buffer under the form of the pressure-lowering cavity from a water toy, only this one is kept dry... Such method transition initially felt out of control but all it takes is a large 100 % "bio" cotton ball inside to tame down the beast and render it a more obedient animal, though i must regret the trade-off on aroma/taste appreciation which had been optimized to perfection (1 puff would only "cost" ~ 30 mg and a bowl generated 4 ~ 5 of those - never combusting again, althoug flirts were an option)...
If i interpret "Mtl" correctly then the matter of finding suitable tools should cause no major difficulty i believe.
For example this 46 TPi "Saw-Blade" was found in a "Hobby" shop where reduced-size models are sold besides other ludic products, etc.: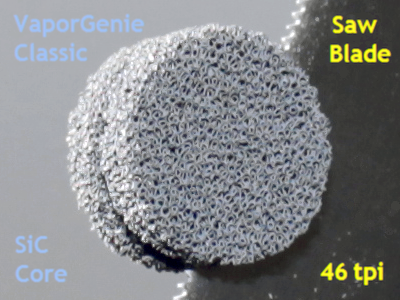 While i got that specific 1½" (dia.) "dremmel" wheel cutter from one of my local hardware stores nearby: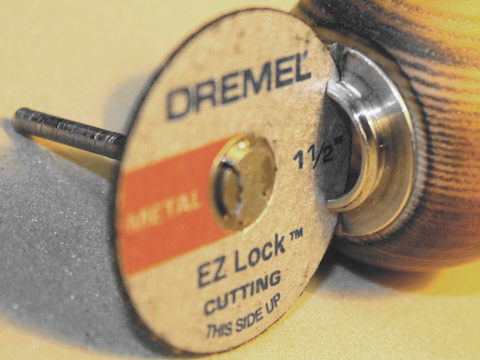 Perhaps fancy drill bits will help too if feeling somewhat enthousiastic/ambitious:
This is #55 (dia.) as i recall.
As for my adapter for the refurbished VG Classic (wood handle) Bowl it's nothing other than a section of PVC aquarium (food-grade) tubing...
Of course the transition to Full-Metal has its rewards but i've depended on wooden VG tops for years while even experimenting with blue torch flames, including twin-jets actually, in exchange for some more trade-offs... But if one can manage to put it all together then it that's a great DiY project, including for the value.
Last but not least, the rest depends on external factors as the butane can and its associated butane lighter: the cleaner the better! Seriously.
So, a Vector KGM Volt seemed nearly adequate while i was please with their Arsenal model, though equally displeased with the Apolo replacement. YMMV i guess!
The one item that may call for creative substitution is this 17-Holes Metal Disc: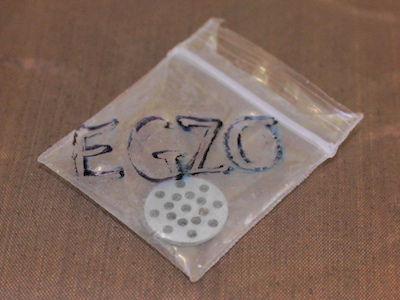 Yet that's no insurmountable obstacle as long as thermal properties are similar and mass ranges around 0.75 g i think...
Good day, have fun!!