Welcome to Growroom420 growers forum. Growroom420 is a online cannabis growing community. Follow grow diaries, find solutions to cannabis deficiencies, learn how to grow cannabis and much more. If this is your first visit you will need to register to access the forums full features and enter our many competitions.

Click here to register.



GrowRoom420 Forum - Learn how to grow cannabis from other growers in our friendly community!

If you are new to growing Cannabis and have any questions or you are looking for answers, then GrowRoom420 is the place!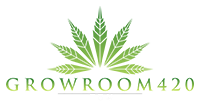 Links