Good morning Growroom420. Lately I've been having huge issue with drippers. They keep getting blocked. I've tried 3 different types and nothing changes. I've been hand feeding and kind of feel that plants are developing better?
Has anyone actually seen if the entire coco is getting moistured when using drippers? Wonder if makes a difference.
vs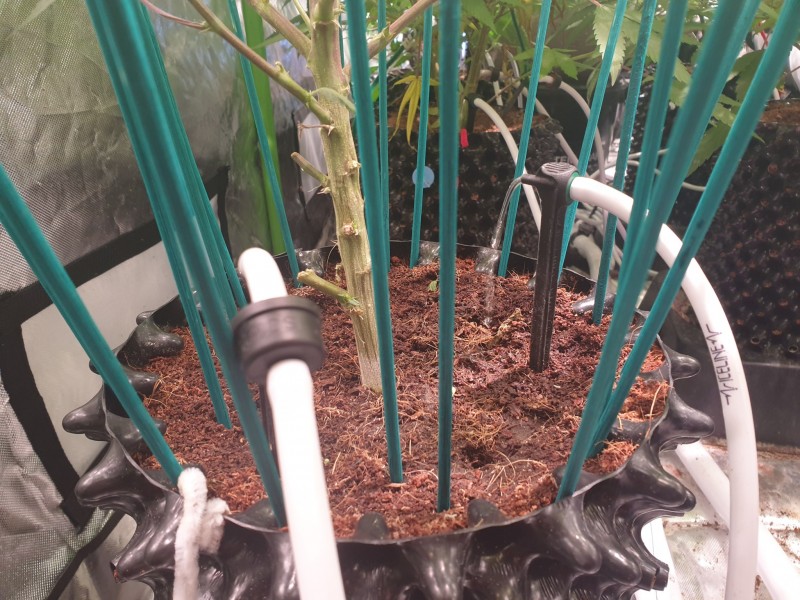 What is better? And how do you stop your drippers from getting blocked?