Howdy growroom.
I have finally convinced my best friend to grow his own and get away from the overpriced shit on the street. He is limited on space and a little worried about being busted but i have explained the three no's to him, NO SMELL, NO SELL, NO TELL.
Unfortunately he doesnt have room for a tent but has an old wardrobe that we're going to convert. Its fairly small at W75cm x D45cm xH118cm
Thought I'd start a post here to share with you guys n gals and hopefully get some advice in return.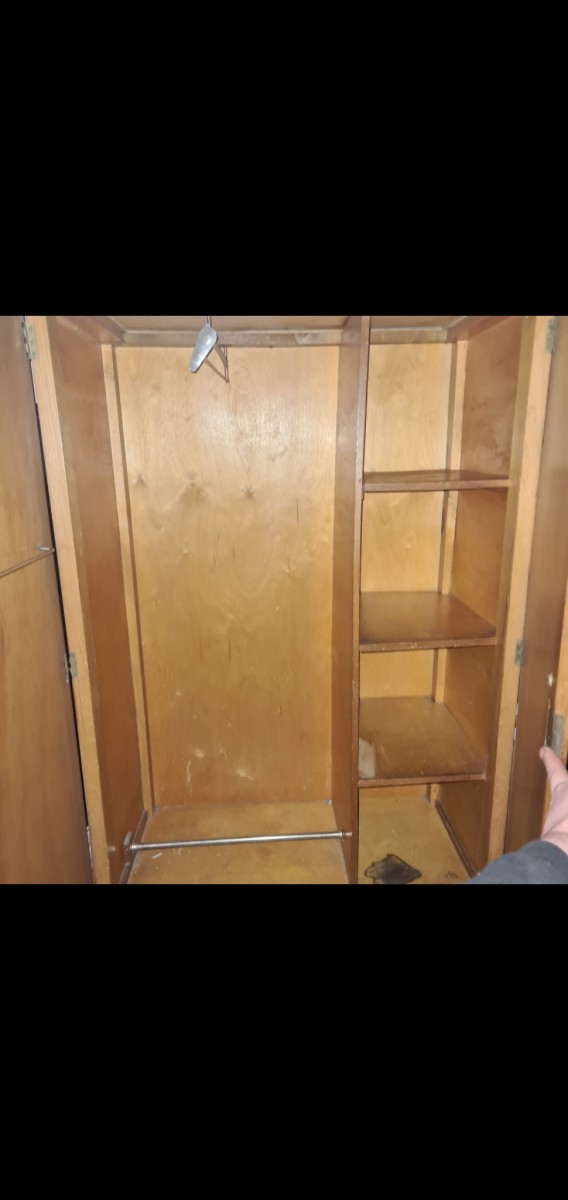 Step 1 strip it out and paint...
This might be a slow process, the jammy Fairy is off to silverstone for the F1 so will have to wait until he is back before we start. Stealth is key but budget is somewhat restricted. so L.E.D. and e.c. fan, was thinking about the spider farmer or mars hydro. Anyone recomend a light for the drobe?
Thanks for checking in