Good morning GrowRoom420.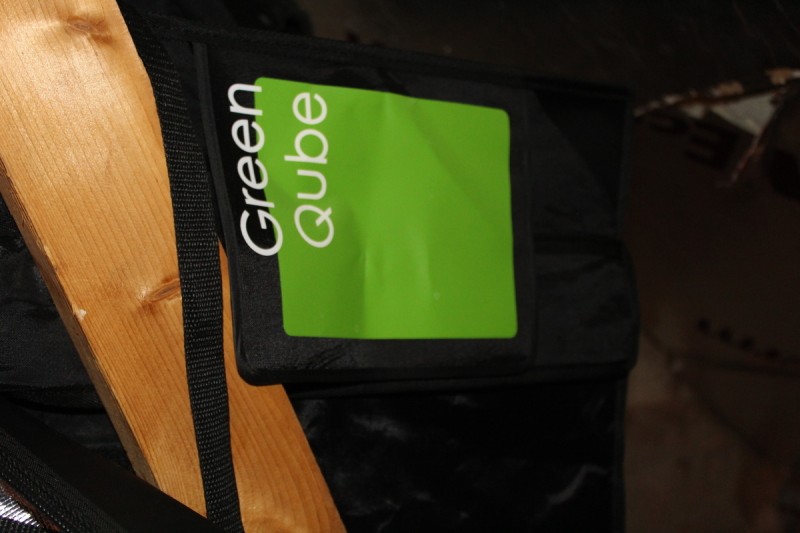 A few months ago I'd found the perfect place for a vegging tent. My thinking was...if only there was someone to make a grow tent the size I want. And then I found out that Green-Qube make custom size grow tents. How cool is that? I've measured 3 times and emailed Green-Qube with the measurements and I was told that my tents will be ready in about 8 weeks.
My tent has the funny 1.8 x 0.5 x 1.7 size to fit in between the rafters in the attic. It had to be perfect to fit...and it was! When I arrived and firstly opened the box you could tell it's a high quality tent.
The poles are strong green-powder coated metal poles and corners made from high grade steel. They are very thick compared to other tents I've used. The corners are also metal and using the click system.
The top features that really made good impressions are:
The door hooks. - Very handy to keep your doors in place instead of thinking of a way to keep them in place.
Passive vents - Plenty of them at the right places.
Outlet sockets - Also plenty of them. I've requested 8'' ones all over the top of the tent and the sides. So handy!
Uplift bar - That's so smart! instead of running your cables through the small bottoms outlet sockets you can use that instead.
The green window - You can keep an eye on your plants without having to open the tent. So cool!
Zips - Never seen stronger zips on a tent. Fair play to them. The stitching is also at very high level!
The outer shell - You can tell that's top quality tent. High density so no light leakage at all .Less odour, sound, heat and humidity escapes.
My overall experience with Green-Qube
Amazing tent! I'd highly recommend to anyone.