Hey GR420
I've got a problem I cannot get my head around.
My broadleaf pheno of More Cowbell is in a 7.5ltr airport and has been vegging for ages (over 10 weeks) in multipurpose compost.
I've had the same problem occurring that I thought I'd fixed but it keeps coming back.
Originally I thought it was Magnesium, so added Epsom salts at 1 teaspoon/ltr, but a few times too many I think. I thought I'd overdone it and locked everything out as things got worse so I flushed for two waterings (took over a week as I'm in soil), then gave it some grow nutes at 1. 5ml/ltr and 1ml of calmag and a small amount of bat guano as a top dress. I stripped off all the dead/dying leaves.
Things were fine for a few days, growth increased and everything looked peachy.
I then find the problem has reoccurred.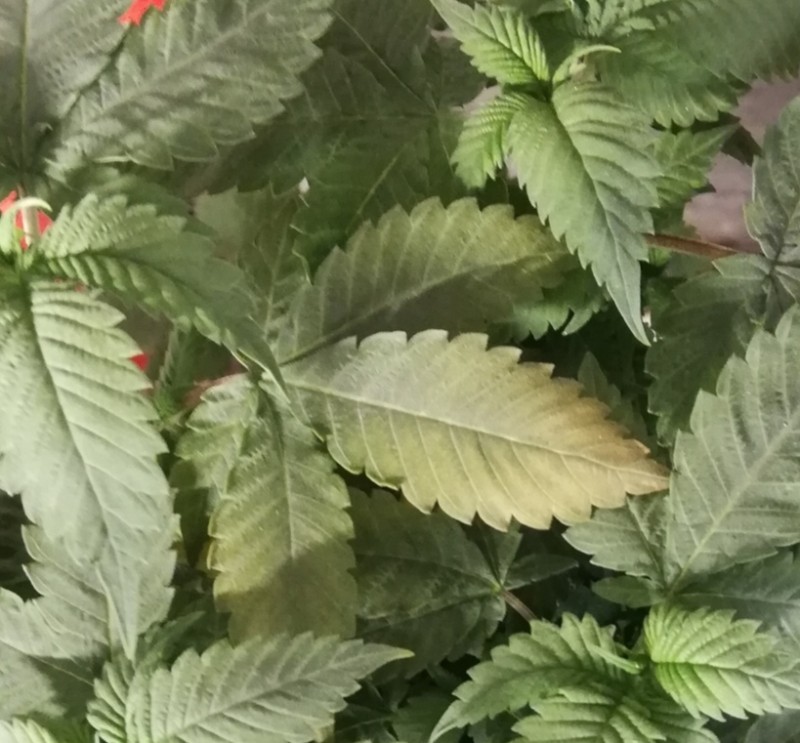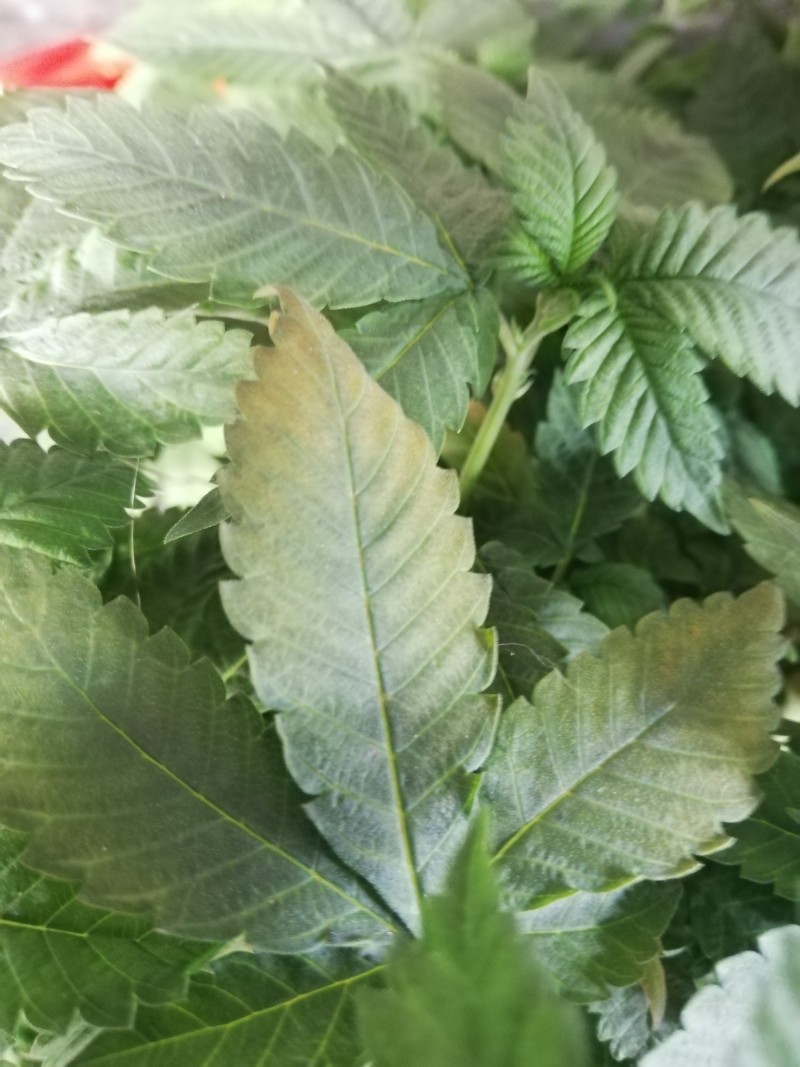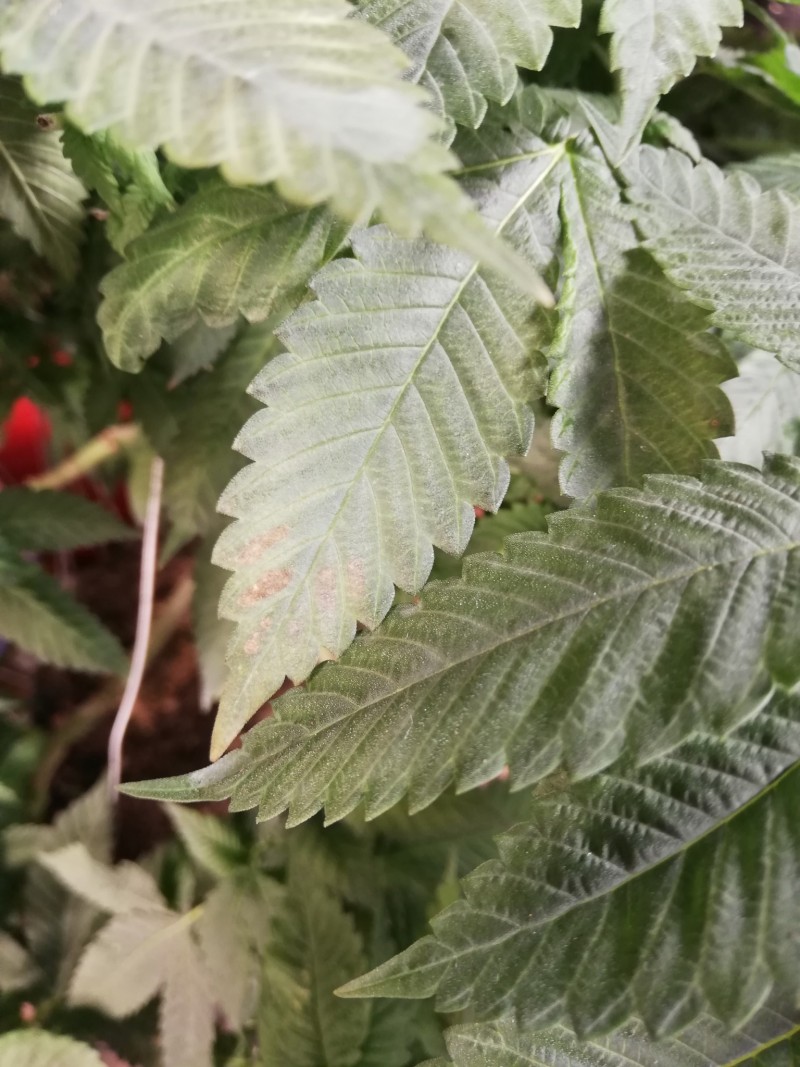 It's a loft grow so temps have gone up to 32c and at one point weeks ago humidity went through the roof as I screwed up with the humidifier that I was using for clones in the tent.
There is also slight clawing so today I watered but water only with a little kelp liquid.
Now, temps go from 22 to 32c, humidity is around 50%
I took a clone a while ago and that's in batmix and is doing great.
She will be put into flower in a couple of weeks but I'd like to fix this first ideally.
Any thoughts would be much appreciated.