Welcome to Growroom420 growers forum. Growroom420 is a online cannabis growing community. Follow grow diaries, find solutions to cannabis deficiencies, learn how to grow cannabis and much more. If this is your first visit you will need to register to access the forums full features and enter our many competitions.

Click here to register.



Moderator
Posts: 1083
Joined: Sat Jun 29, 2019 7:38 pm
Location: Texas
Has thanked: 113 times
Been thanked: 275 times
Status: Offline
Thank you all so much!!! Y'all are amazing
A Heart is not judged by how much you love; but by how much you are loved by others- The Wizard of Oz
---
Posts: 712
Joined: Sat Feb 22, 2020 4:32 am
Location: Mafoo.Martin on Instagram
Has thanked: 246 times
Been thanked: 375 times
Status: Offline
Momma bear

wrote:

↑

Wed Jun 17, 2020 12:20 am

Thank you all so much!!! Y'all are amazing
It takes amazing to know amazing
---
Posts: 634
Joined: Mon Jun 15, 2020 8:56 am
Location: In my fucking garden where I should be
Has thanked: 331 times
Been thanked: 200 times
Contact:
Status: Offline
Happy birthday
Just a Canadian Cannabis enthusiast
If you aren't learning then what's the point!?
"You may be Galileo, but your probably just wrong! "
"I disapprove of what you say, but I will defend to the death your right to say it" Evelyn Beatrice Hall.
viewtopic.php?f=88&t=6271
Purple Orange (CBD+), CBDurban, Gorilla Zkittles, And more!! IG@thekidchronnabis
---
Posts: 445
Joined: Mon Dec 02, 2019 9:12 am
Has thanked: 183 times
Been thanked: 224 times
Contact:
Status: Offline
Belated happy birthday from me as well!
---
Posts: 656
Joined: Fri Nov 01, 2019 8:20 pm
Has thanked: 2 times
Been thanked: 204 times
Contact:
Status: Offline
Thats right.
Your welcome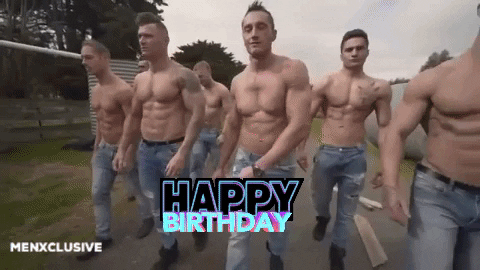 LOVE + LIGHT = INNER PEACE
INNER PEACE
+
LIGHT
=
LOVE
---