Hello growroom.
So one evening I'm looking through forum and I find this
https://growroom420.com/viewtopic.php?f=13&t=4985
It got me thinking with all the replys so this weekend hmr81 and I decided we had a project to do and heres what we have come up with.
First off we got a box
Added a pc fan and carbon filter to the side of the box after a hole was cut
Cut some netting to size and made bud hammocks with plant canes.
Drilled some holes in the sides of the box to place the shelves
As you can see starting to take shape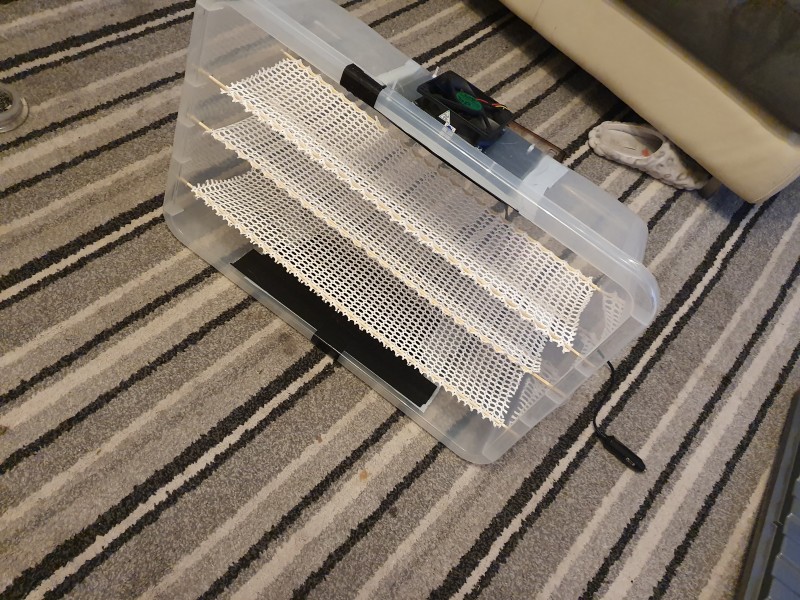 Next the box was blacked out and the lid attached as a door. Some holes drilled into the bottom sides to allow air flow and here we are. DIY dryer box. This could easy be scaled up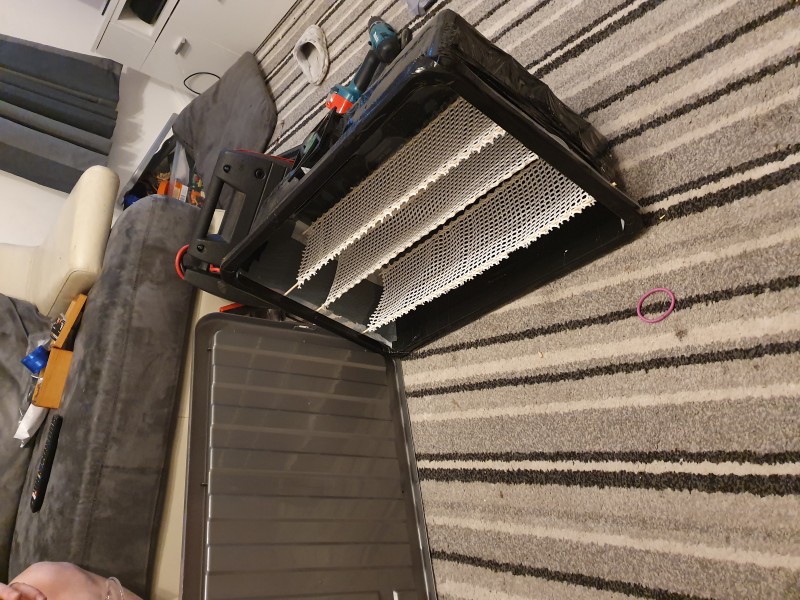 To make the fan work we used a 12v cig lighter socket and plug that into a battery pack (plugs into mains)
Going see how this little bit gets on in there and report back
Thanks for reading