[media]
https://youtu.be/ju0i87enTWY
[/media]
The Vaults Big 420 Competition is live now - Win Free Cannabis Seeds. Lots of prizes including a massive star prize.
Visit
https://www.cannabis-seeds-store.co.uk/ ... ompetition
to learn more about the prizes and how to enter.
Promo will close on the 4th of May and the winners will be selected using random number generator and announced on the same day.
Big shout out to all the breeders involved: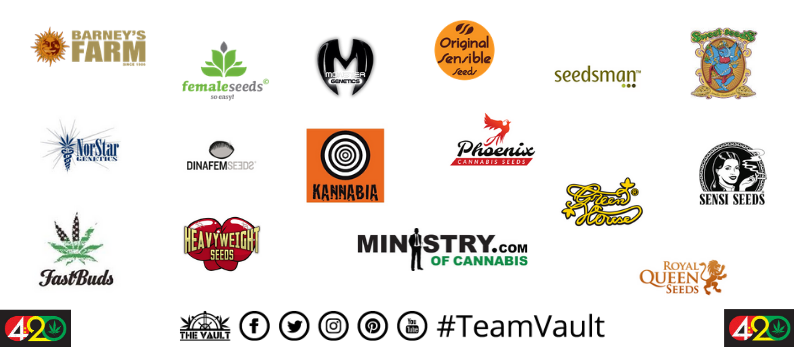 To view details of all of The Vaults 420 Promos as they go live throughout April, visit this page
https://www.cannabis-seeds-store.co.uk/ ... eeds-store
Stay Home, Stay Safe, Stay Blazed
#TeamVault
To view details of all of The Vaults 420 Promos as they go live throughout April, visit this page
https://www.cannabis-seeds-store.co.uk/ ... eeds-store