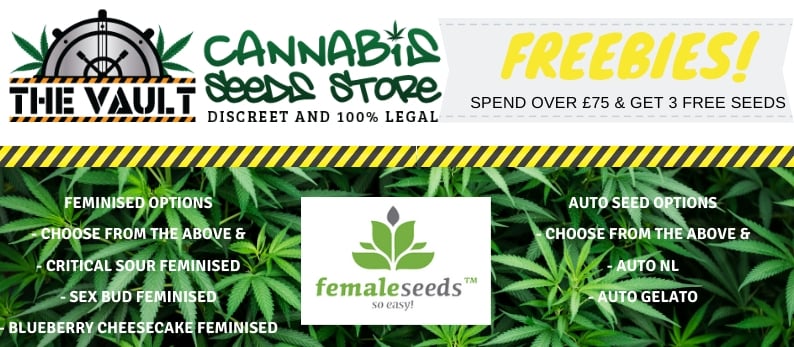 Female Seeds have partnered up with The Vault Cannabis Seeds Store to bring you even more freebies on your orders at The Vault!
There is also a competition live now to win a 10 pack of Auto NL from Female Seeds.
Visit
https://www.cannabis-seeds-store.co.uk/ ... male-seeds
to enter and read more about Female Seeds.