Invisible Sun LED Lottery
Have you thought about upgrading to LED or improving your set up ? Have you been restricted by budget ? if so read on.
Invisible sun led are extremely excited about our new multi platform lotto. We are giving away 3 full lighting kits to 3 lucky winners of our lottery on the 17th October.
To have a chance at winning one of the below prizes you need to claim your lotto ticket (no purchase necessary) and await the prize draw on the 17th October.
As an additional bonus anyone who places an order through the our website from the 3rd October receives 3 lotto tickets.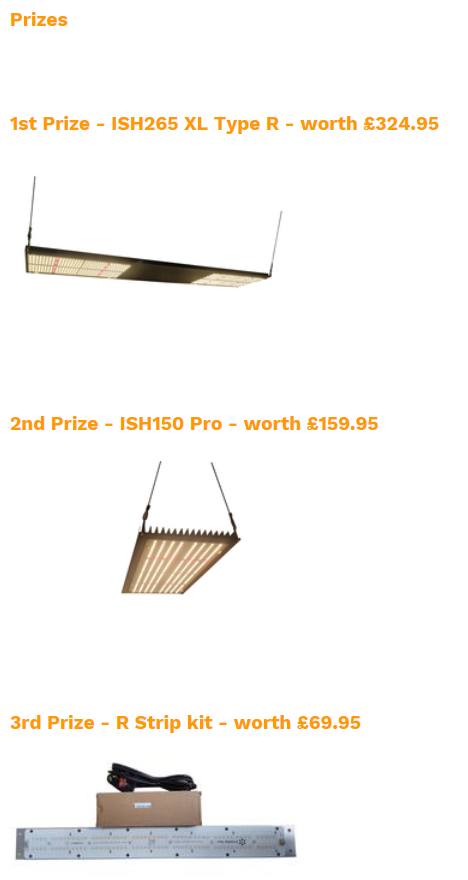 To Enter simply follow these steps
Sign up to our news letter on our website
www.invisiblesunled.com
(paying customers will automatically be added to the news letter)
Email
[email protected]
with the same email address used to subscribe to our newsletter to claim your free lotto entry.
Once emails have been verified your lotto number will be issued
Or purchase any item over £29.95 through our online store and receive 3 free lotto entries
Rules
Only 1 free email lotto entry per person
Additional entries are gained via purchases over £29.95
Email address used to register to news letter must be the same as the email you claim your lotto number on.
Winners will be notified via email on or after the 17th October 2019
This is not an instagram or facebook competition or promotion.
Open to all no purchase necessary
Draw will be completed via random number generator on the 17th October 2019
1 prize per winner (1 person can not win 2 prizes)
Prizes will be shipped via DPD next day courier
EU entries only