WHat's up GrowRoom420..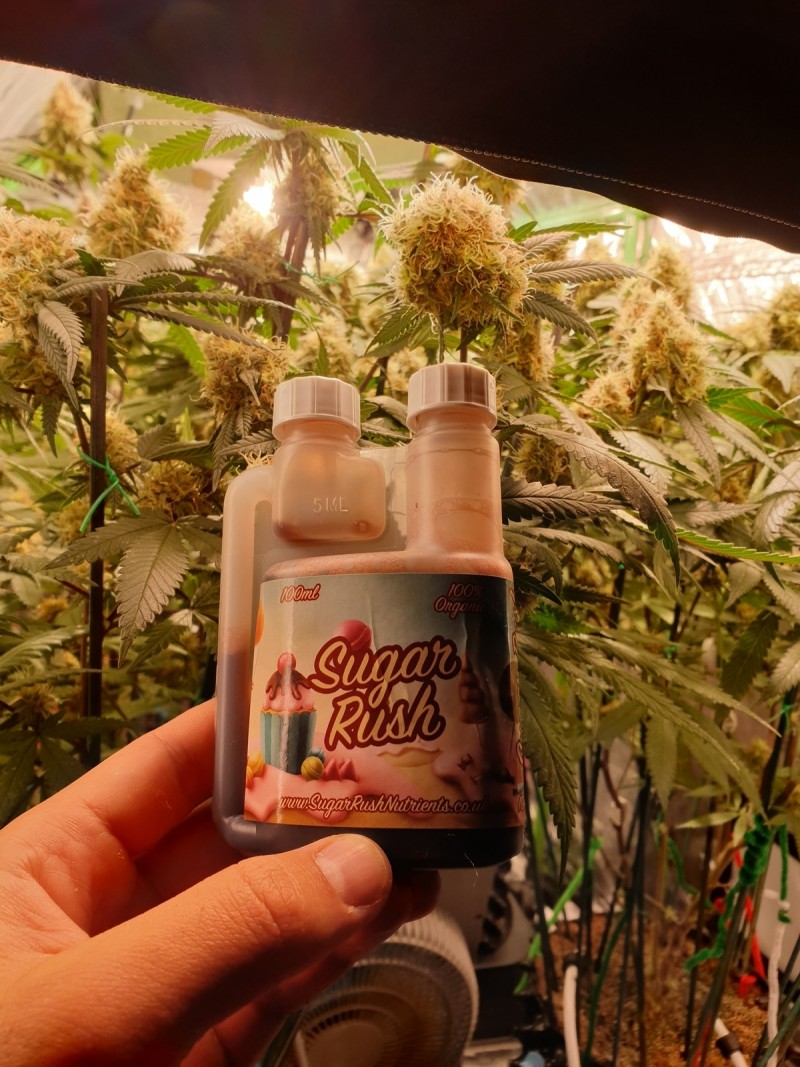 I've been given a sample of Sugar Rush nutrients which I added to my Agent Orange at the last few days right before flush.
Label says 2ml per L, but I've only used 1ml per L. The stuff is supposed to be organic and increase the production of resin/crystals to maximise the sweetness and sugar content in the fruit. Well I am not sure if that product helped or it's the fact I've grown the strain under my new CDM lights..BUT I've never had Agent Orange with such strong aroma. Truly amazing!
So went back to my local hydro shop for some more nutrients and I was given another 4 x 100ml sample bottles of the product. So thought..why not use it again ot na Glueberry O.G by Dutch Passion. You can use the product all the way through flowering so I've added one bottle for week 3 ...then I will add more for week 5 , 6 and 7. I am not sure if it does do job or it was just the lights but I'd believe at that price ( It's expensive) it should do something!
I must say that it only increase my ec slightly..just 0.1 maybe at 1 ml per L and it can be used along any other boosters or pks you're using!
Has any of you used it and what are your thoughts? I'd keep sharing me experience with the product in this thread.